When I purchased my 1992 Dodge cummins diesel, the paint on it looked bad, it was flaking off. Every couple weeks more paint would flake off. After wondering around the forums, I found its a very common problem for these pickups.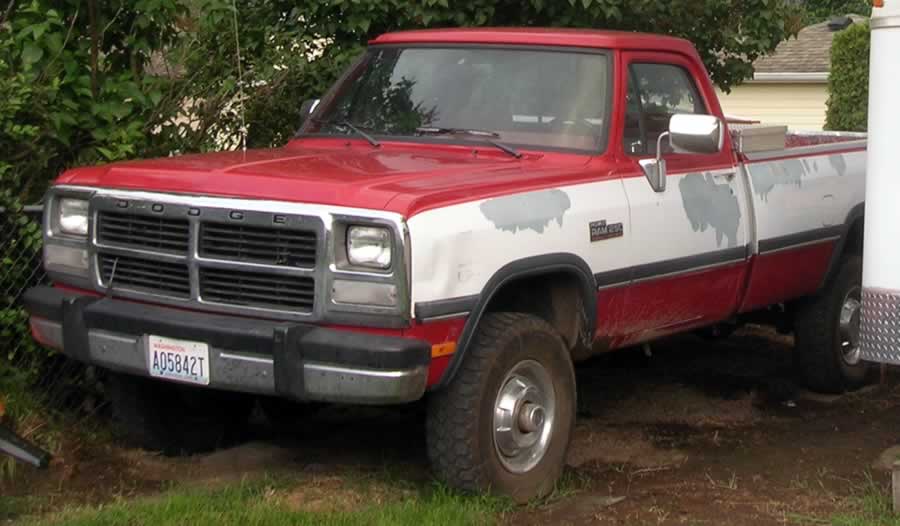 So, after painting 2 other rigs, I decided it was time to get started on getting new paint on my pickup.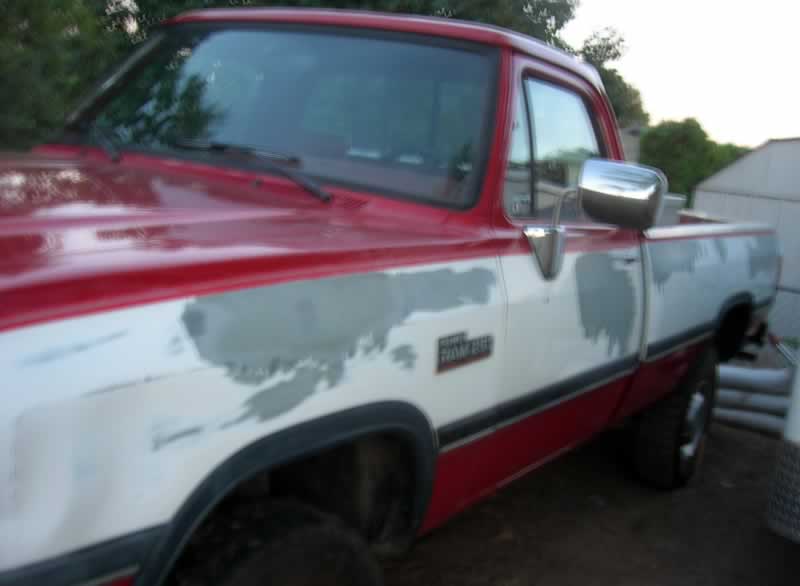 Sanding requires ... lots of elbow grease. Long story short, it took me about ...3 weeks worth of sanding after I got home from work. I wet sanded it down with 200 grit to get almost all of it to the original primer.