Here is the story, Lori wanted to get her motorcycle endorsement and take the motorcycle safety course offered by Westside Motorsports in Spokane.
We decided to make a motorcycling weekend out of it. Michael, my brother is currently living in an apartment in Cheney, and his bike is sitting at our parents place. So Lori and I decided to load up all of the bikes, and head up to Cheney for the weekend. We got the truck loaded with our bikes, got some breakfast and headed to my parents place in Waitsburg to get Michaels bike. For the record, I think this is the ... 4th time I have had the KLR trailered/hauled somewhere.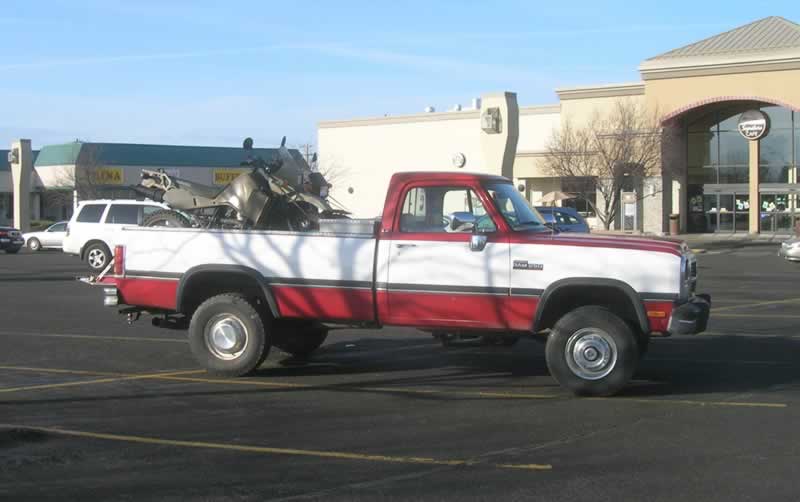 Getting Michaels XR loaded in the truck, much tighter fit then originally thought.

Finally, we get them all strapped down and ready to hit the road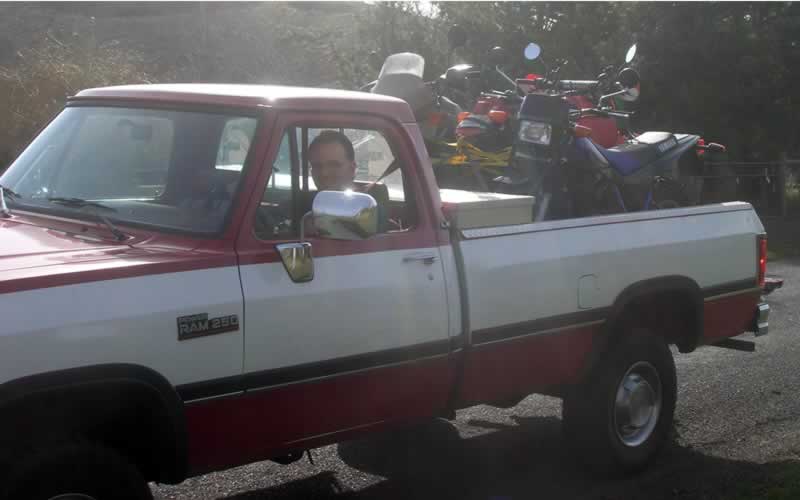 Fast forward two and a half hours, we arrive at Michaels apartment.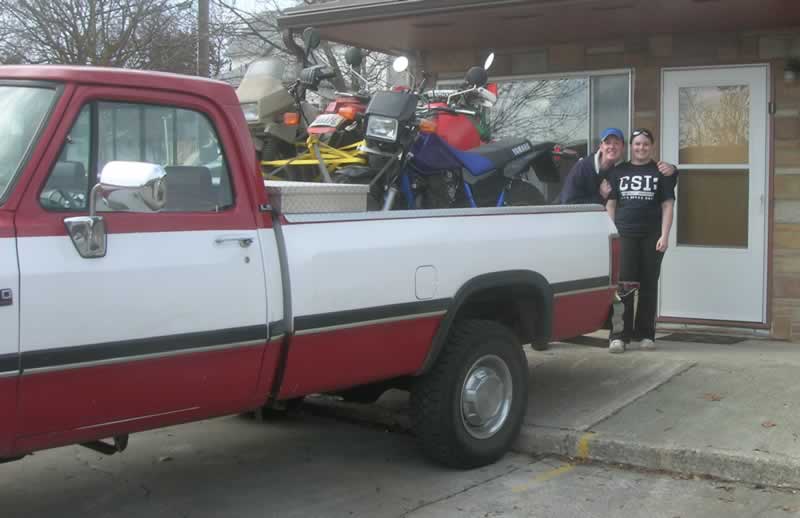 For the rest of the day, we wander around Spokane and hit all of the normal hot spots.
The next day, we dropped Lori off at her Motorcycle class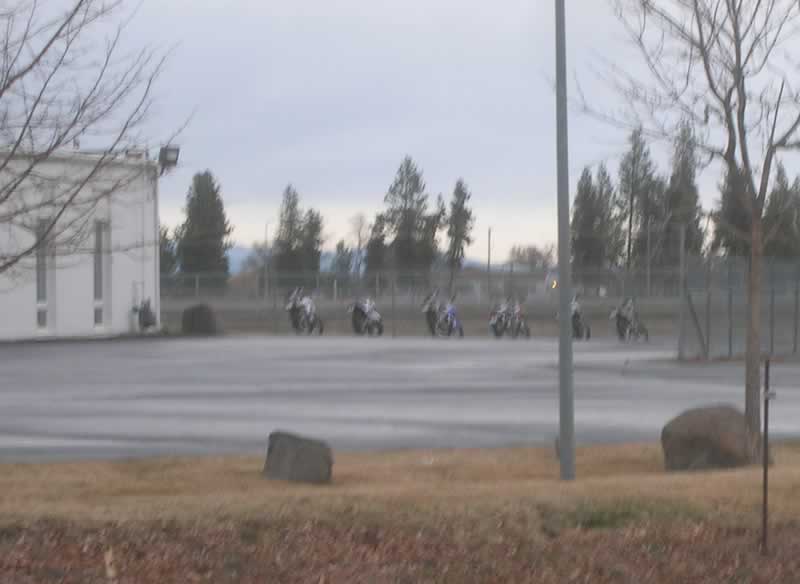 and Michael and I got our bikes out and ready to ride.
Just out of Cheney, you start hitting some real nice area of lakes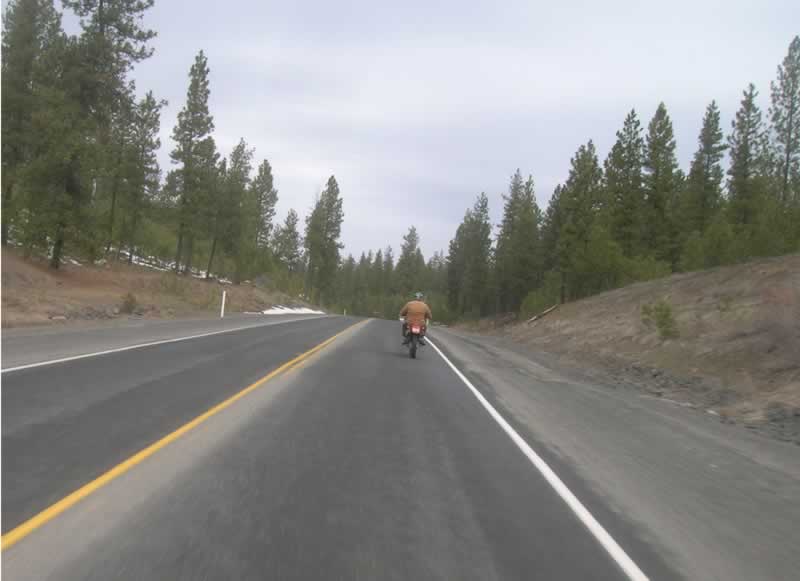 Mistakenly, we somehow ran into the OHV park and wandered around a while.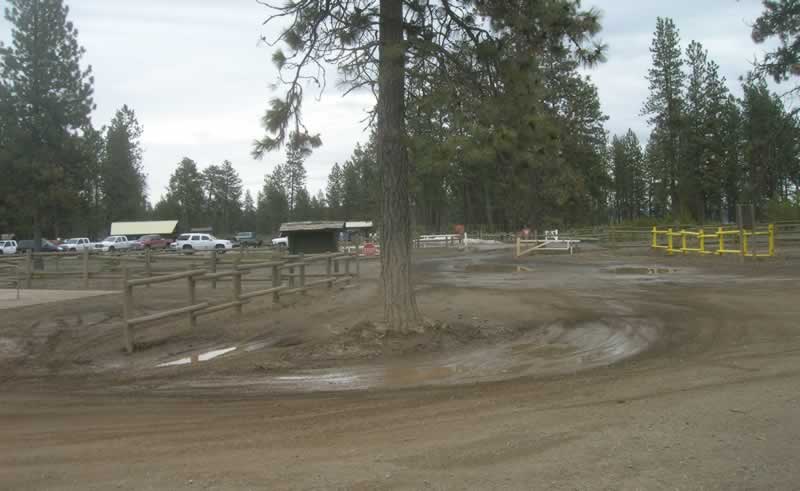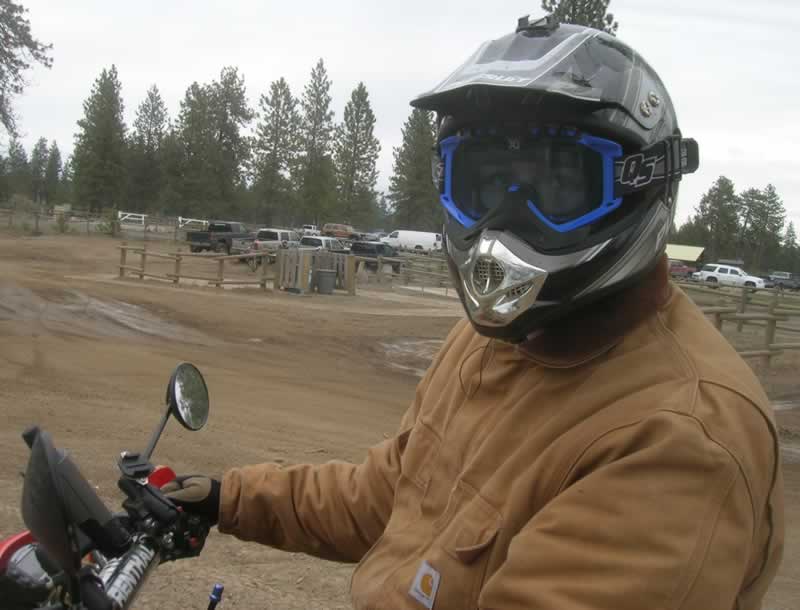 The place was busy busy, we got to watch a Dodge Dokota get stuck in the mud, and then another truck hook up and rip off the Dakota's bumper, always entertaining watching others abuse there equipment.
We headed into Spokane and somehow, ended up on the Bloomsday course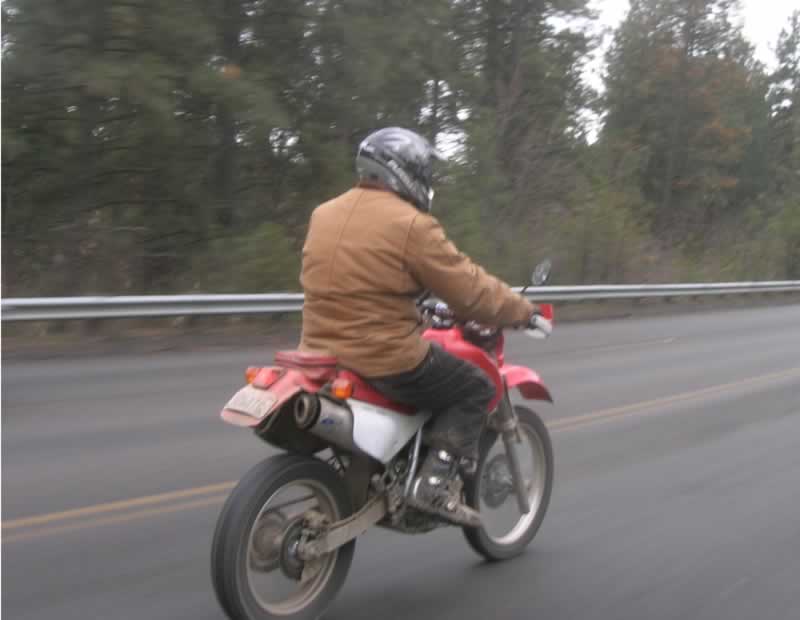 Back into the countryside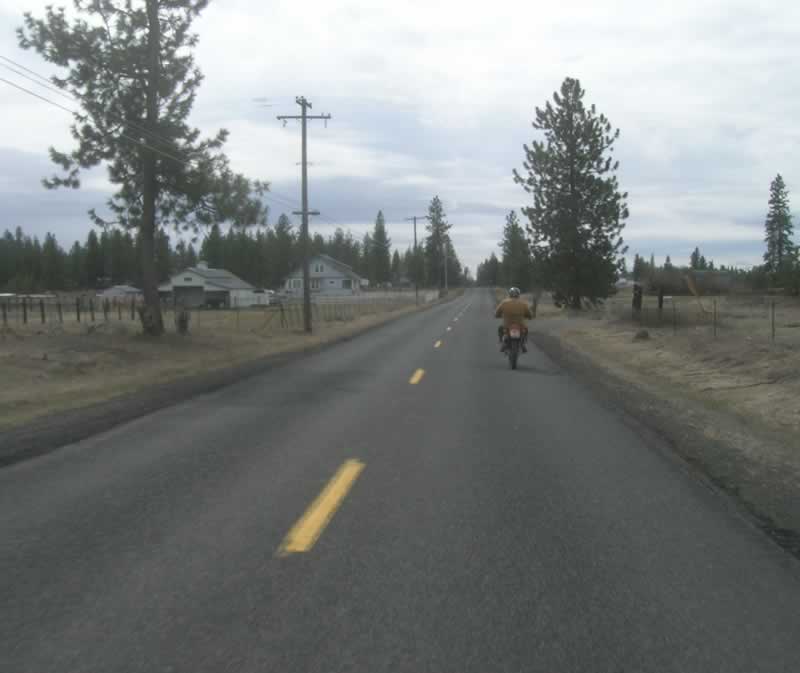 Michael and I needed to stop and take a break, and got some pictures next to the lake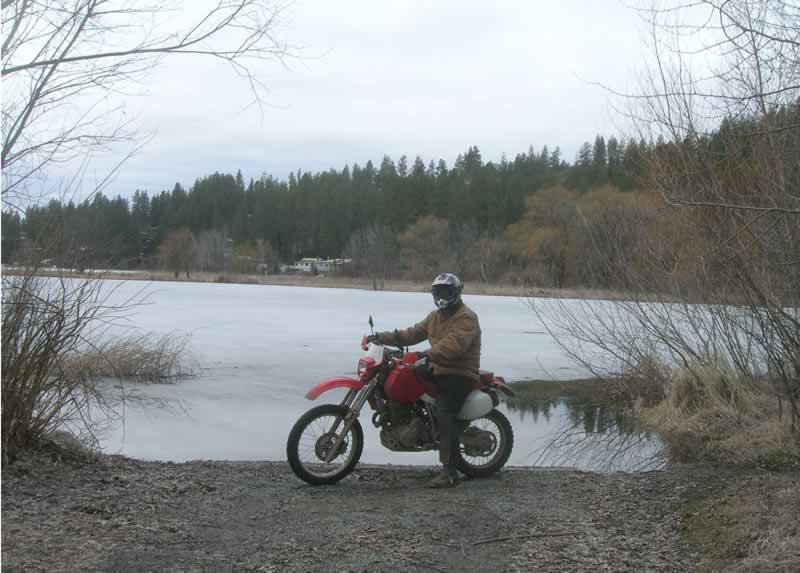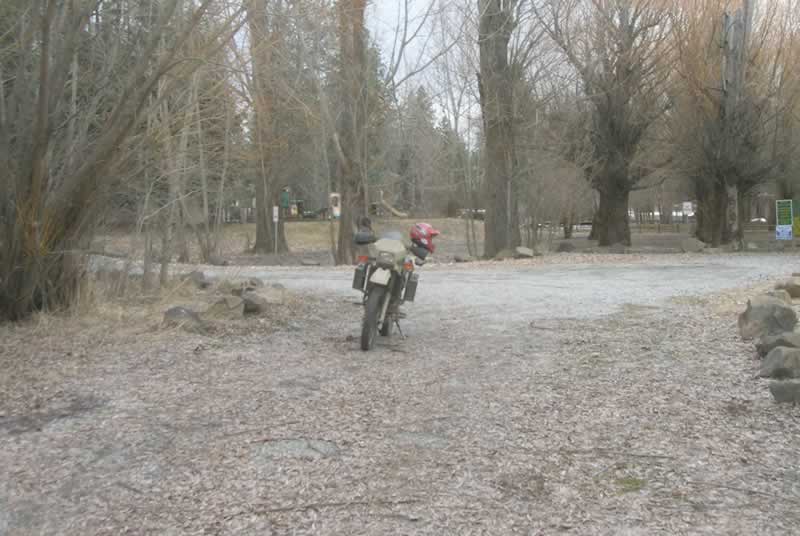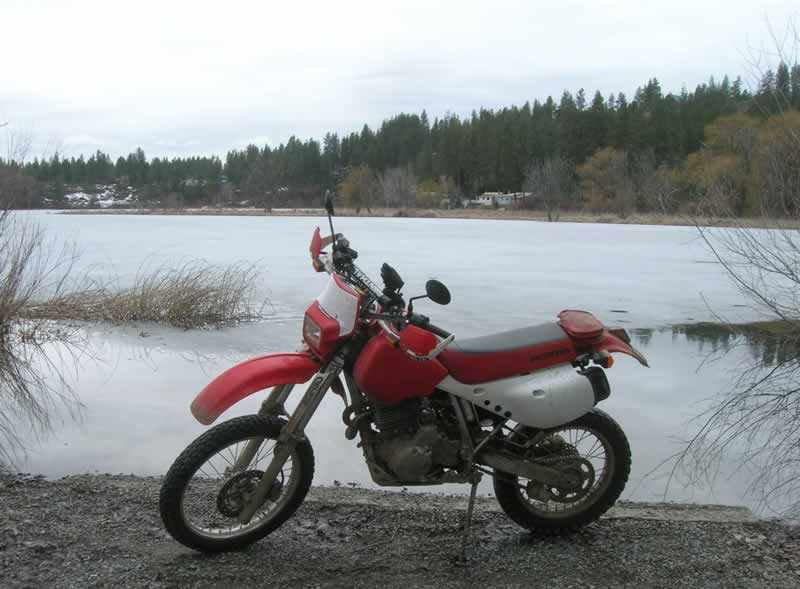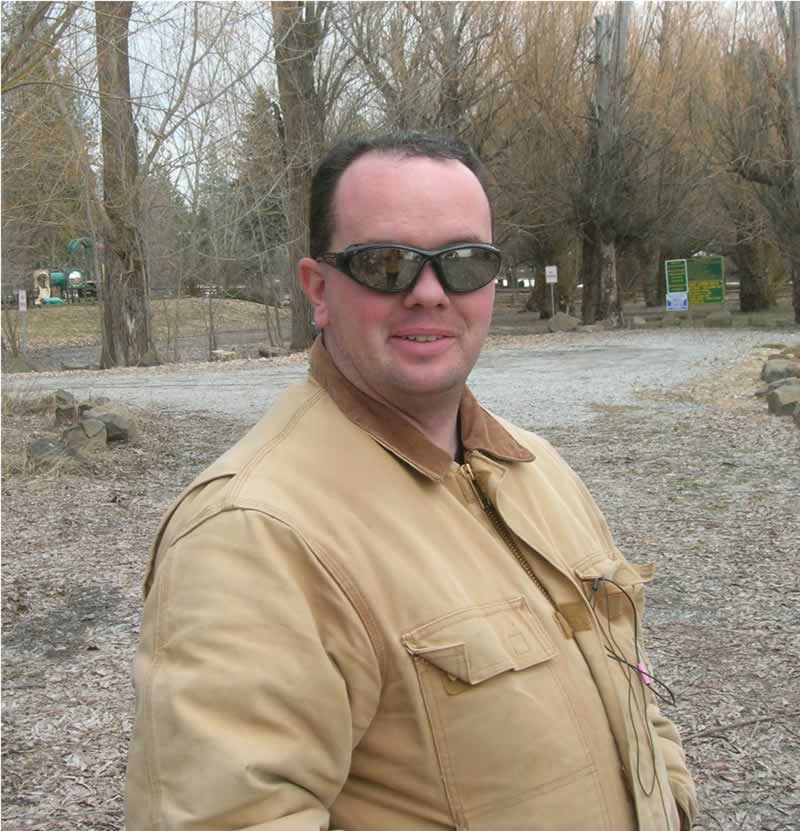 After the break, we head out to Medical lake and find these deer right next to the road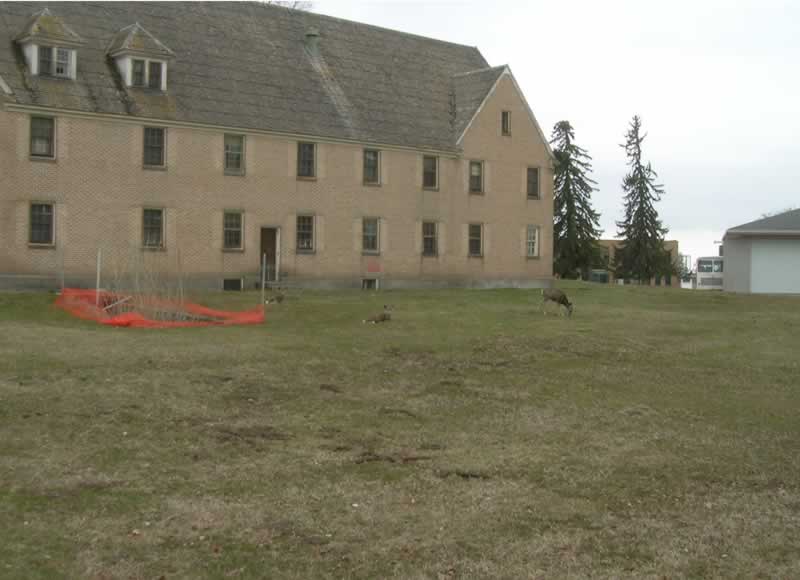 Kinda weird, they just layed there looking at me, right next to the road. Makes me wonder how many neighbors are feeding them.
We hit the road again and this time head South of Cheney and passed by this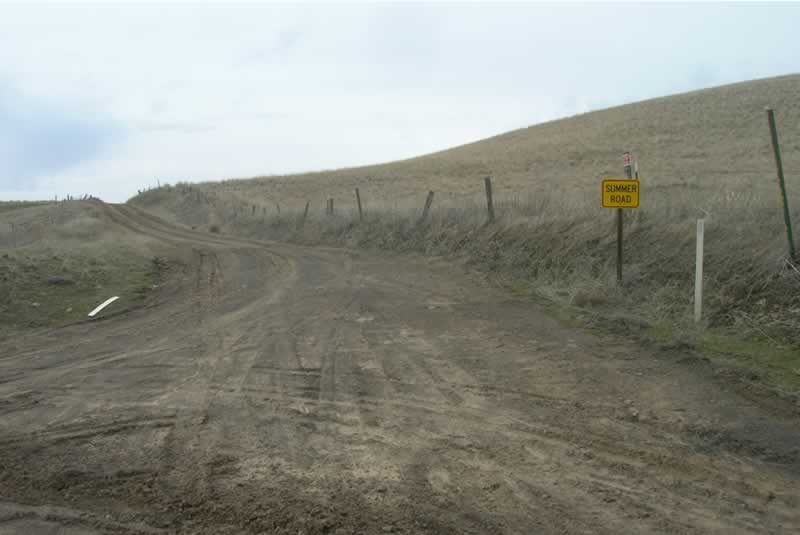 We couldn't pass it up, so we hit it. Long story short, its alot longer then we thought, and an added feature. About 100 feet of the road was submerged, it was alot of fun to cross, it was only 4 inches deep. I didn't get any pictures!
We rode all day Saturday while Lori was in class. On Sunday, it rained all day, we chickened out of riding, mean while Lori is in her course riding all day. I gotta give her credit, she is a die hard, and passed the class!
Sunday afternoon we got all of the bikes loaded up and headed back home via Washtucna and stopped by Palouse falls.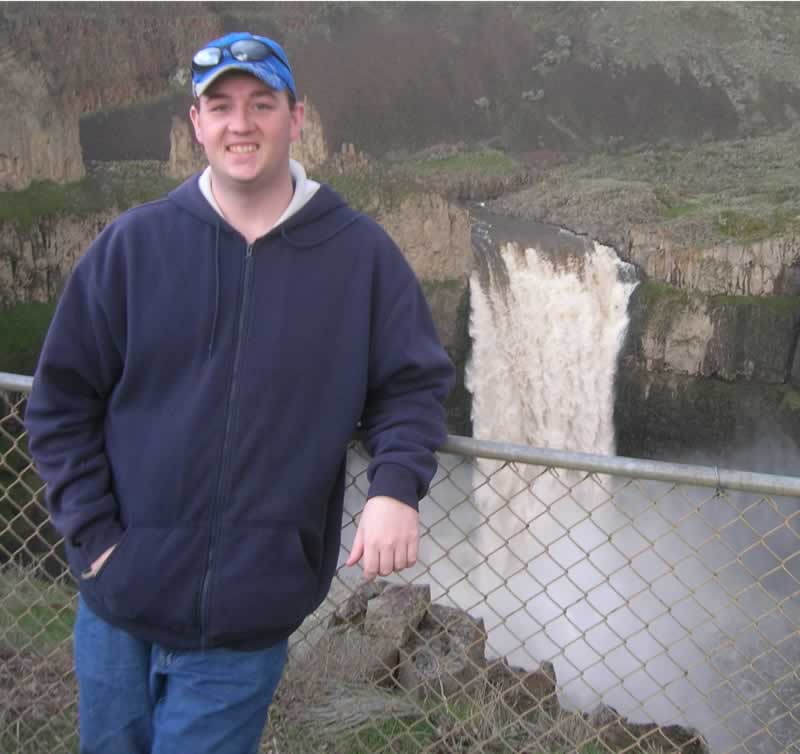 We finally got back home in Walla Walla at about 8:00 PM, just enough time to get the bikes unloaded and head to bed for work the next day.
We gotta do this again, there is so much area to ride around Cheney, and now we have a 3rd rider to join us!